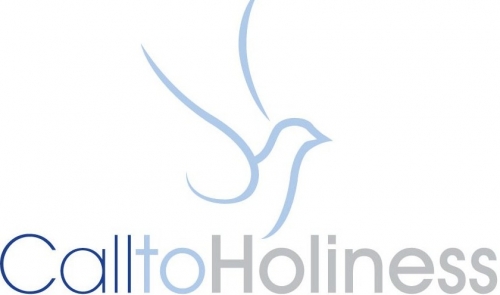 ---
In Scripture we are taught to "pray without ceasing (1 Thessalonians 5:16-18)."Thus, prayer should be part of an attitude or Christian lifestyle. We here at Call to Holiness are privileged to be available to intercede on your behalf regarding your concerns and needs. We pray according to Scripture. The Bible- the authoritative Word of God- and in the name of Jesus (the only name through which we have victory)- (Romans 14:11).
Prayer Request Form

Deliverance of Johan from all bondages and soul ties

posted by: Cheryl on 5/20/2013


Father we thank you Lord that we can call those things that are not as though they are and in faith we believe Johan has been delivered from all bondages and soul ties. All the chains have been broken, crushed, smashed & severed. That Johan has stop being double minded and going back to his ex-girlfriend. That Johan derives no satisfaction or pleasure from committing fornication and being with people that behave in an unholy & ungodly way. That Johan feels the correction of the Holy Spirit when he behaves in a way that is not pleasing to God. That Johan is turning his back on his past and not looking back or going back Gen 19:26,Luke 9:62,Heb 10:37,1 John 2:15. That the cross of Jesus is between Johan and his past and his ex-girlfriend. That the relationship between Johan & Cheryl is restored. That Johan ultimately seeks God as his first priority in life and is re-building his relationship with God. Johan attends Church regularly and has Godly friends and mentors. As Johan draws closer to God all the issues he has will fall away, uncleanliness, selfishness, lack of integrity and alcohol and cigarette addictions will cease. That Johan clears his debts and commitments that he has this side and continues to stay here and walk with the Lord. Johan is becoming a mighty man of God. We Pray this in the Mighty Name of Jesus. Amen. We thank you God for hearing our prayer and give you alone all the Praise, the Glory and The Honour as we believe in faith that it is answered in Jesus Mighty Name. Amen
I will pray

Healing, Restoration and Upliftment

posted by: Cheryl on 5/20/2013


I am a born again believer and enjoy intercessory prayer and encouraging others. I have been so tired these last few weeks, with dizzy spells and continually feel so tired. I drag myself to work & am struggling and just want to sleep. There are problems too at work as finances r not coming in & closure could be a possibility in the future if the situation does not shift. Please pray for me to be healed and whole, to be energised and strengthened so I can do and be all that God has called me to be. In Jesus Name I pray. Thank you Father and in Faith I believe and know that you have answered my prayer.
I will pray

immigration


Please pray for me that God would interven and grant me favour in my application for a leave to remain in the united kingdom. I made an apllication for an indefinite leave to remain in the united kingdom on the 7th july 2012 and i have not heard from them at all. Please pray for that God would interven and grant me favour and that my indefinite leave to remain would be granted to me and i would hear from them soon. That God would tourch the heart of the person who is in charge of my application. Thank you very much.
I will pray

1 person is

praying.

Holiness

posted by: Seth on 4/9/2013


Please pray that the Lord will purify my life in every way. Pray that He'll search my heart and life, reveal all my sin to me, and purify and cleanse my life. Pray that the Lord will bring me to deep repentance for all of my sins, and bring me in touch with the holiness of the Lord, like Isaiah did, when he said, "Woe is me," or when Peter said to Jesus, "depart from me, for I am a sinful man." Pray that God will transform me in His love. Thanks.
I will pray

2 people are

praying.

Breakthrough

posted by: Nicholas Nganga on 3/3/2013


Please pray to our Heavenly Father for my following needs: 1)That God will provide for the financial,physical,technical and human resources needed to build an international standard guest house and camping resort. 2)That the Lord will give me a breakthrough in my Voluntary Service in Kenya programme to get volunteers,interns,missionaries and visitors from overseas. 3)That God will bless us to always have at least five(5) visitors from overseas at any particular time. 4)That God will supply me with the finances to buy a small bus to carry my visitors. 5)That the LORD will give me the ability to transform Education Supplements International into one of the major volunteer placement organizations in Kenya. 6)That our tours and travel business will prosper profitably. God bless you! Yours in Christ, Nicholas Ng'ang'a Executive Director Education Supplements International P.O Box 3305 Nakuru Kenya Email:edsupintl@yahoo.com
I will pray

3 people are

praying.

deliverance

posted by: ligita on 2/27/2013


plse Lord, deliver me from all those kundalini spiritworms, moving inside of my ears, spine, belly,arond my neck.deliver me from the spirit of the black book.
I will pray

3 people are

praying.

prayer

posted by: eva on 2/6/2013


Please pray for peace, excellent health, prosperity, and financial blessing in our lives. Please pray that God destroy every evil hinderance that is against our lives in the mighty name of Jesus.
I will pray

8 people are

praying.

request/prayer/word of knowldge

posted by: joseph sadiq on 1/6/2013


Dear Brother/sister in christ , according to John 16:26 ,mathew 18:18 , Mathew 7:8 mark 10:27 Let us join together in prayer and raise our hand to heaven let Almighty know that many people on earth have got agreed for one purpose and that is to turn my situation back to normal. I am running a business for five years ago it crashed down since than i am strugling with that and today i am totaly broken,i need all those prayers you can to plead God to change my situation ,from beginning i stod in faith that this is my trial and God will make a powerful testimony out of it ,God has been gracious and has been bringing me out of many difficulties from time to time and learned me how to walk in faith. but still i am in the same problem , kindly if you may have some word of knowldge if there is any thing i need to set straight i will do. or kindly spread this request in all the cell groups you know ,after five years i feel myself little tired. it is urgent.and we all the brothers and sisters in christ need to stand together to demonstrate that our prayers changes the circumstances,that our God is greater than our enemy. enemy has stolen everything i had only becouse i wanted to serv my God with my money. i am sending this mail to all the believers i know with my humble request to pray with fasting for my situation. God bless you and your family. In christ joseph sadiq,
I will pray

17 people are

praying.

healing

posted by: denise on 1/6/2013


Please pray for my friend, he need prayer for healing,deliverance, and salavation. Please pray and agree with me for him to have the mind of christ and peace with the lost of his mother so that he can move on and continue with his life. Please pray that God will heal his body, the devil tried to steal his life, but we are proclaiming totally healing in his body. Please pray that he will get into a the right ministry and that he can be used by God to do his will for his life. I pray that he receive his healing and continue with his life. Please pray for peace in my life and on my job and my daughter receive A and B's and pass to the 8th grade Also, that my mother is heal of Diabetes. Please pray that God will use me mighly in the lives of others and place fire on my prophetic calling. So, that there would be a great manifestations in the lives of others so that I can be a blessings to others and help them where they need help. I ask and declare these prayer in the mighty name of Jesus Amen.
I will pray

16 people are

praying.

Prayer request

posted by: Marvin on 12/13/2012


Will someone who can touch the heart of God ask our Father on my behalf to please restore what seems to be that "the canker worm has eaten, and what the devil has stolen...as I have returned hasnk to God. I admittedly had given occasion but have seen error of way and the miserable consequences. Lost wife, relationship with all my children, and untold blessings. I see God working again in my life, but restoration of relationships havent happened causing great torment, loneliness, not to mention a lack in my kids's lives (who are no longer but are grown, 4 with youngest at eighteen now. Thank you, and may God quickly bless and keep your family , amen.
I will pray

14 people are

praying.