---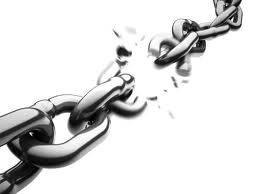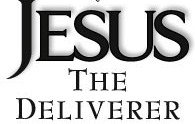 ---
1 John 3:8- He that commits sin is of the devil; for the devil sinned from the beginning. For this PURPOSE the Son of God was MANIFESTED, that he might DESTROY THE WORKS OF THE DEVIL.

Why was the Son of God manifested? Jesus Christ did deliverance ministry and taught deliverance ministry. Child of God, healing is the children's bread. Getting deliverance, and delivering others DESTROYS THE WORKS OF THE DEVIL. Born again, Holy Spirit Baptized believers, HAVE BEEN made kings and PRIESTS unto God. However, most have never walked in the fullness of that high calling, seeing the dead raised, the sick healed, and demons cast out, and the devil fleeing from us. Sadly, most have been rejected from this high calling


Mark 1:23-27- And there was in their synagogue a man with an unclean spirit; and he cried out, Saying, Let us alone; what have we to do with thee, thou Jesus of Nazareth? Art thou come to destroy us? I know thee who thou art, the Holy One of God. And Jesus rebuked him, saying, Hold thy peace, and come out of him. And when the unclean spirit had torn him, and cried with a loud voice, he came out of him. And they were all amazed, insomuch that they questioned among themselves, saying, What thing is this? What new doctrine is this? For with authority commanded he even the unclean spirits, and they do obey him?

Mark 1:34- And he healed many that were sick of divers diseases, and cast out many devils; and suffered not the devils to speak, because they knew him.


Mark 1:39- And he preached in their synagogues throughout all Galilee, and cast out devils.


Mark 3:11- And unclean spirits, when they saw him, fell down before him, and cried, saying, Thou art the Son of God.


Mark 3:14-15- And he ordained twelve, that they should be with him, and that he might send them forth to preach, And to have power to heal sicknesses and to cast out devils.